About me
THE VOICE
With her powerful voice, a volume of four octaves and herbroadly varied repertoire
she puts her audience under her spell. 
CRISELDA
easily advances with her unusual vocal  talent to  star attraction in each show program.
   Her colorful palette of songs ranges from soft Rock, modern Pop, Jazz, Soul to her
   passion for international musicals.  In addition, she bewitches her spectators even with
   Classics, Evergreens and amusing opera spoofs.  Some samples appear in the meantime
   on CD and are available on the CD's department.  On the following pages one can find  countless information, pictures and later also some rare sound waves.    
This site is still currently under construction and another visit soon will definitely be worth it.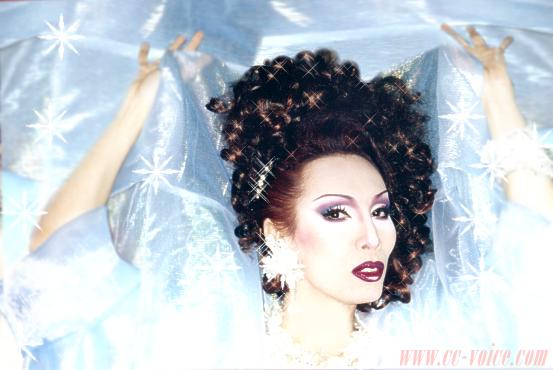 CRISELDA
has a pleasant voice with parodistic possibilities.She plays with her voice   easily from female soprano to masculine tenor. This talent, as well as the innate acting   abilities of the Philippine-born artist enabled her 
the transatlantic leap into the  international world of show business. sang, danced, did comic shows, impersonated and even tried fire-eating. Her career led her to New York, Canada, Japan, Spain, Prague and
to the sunny French Riviera. This multitalent now lives in Hamburg for over 24 years now.
CRISELDA
quickly learned the German language and is a regular visitor in southern Germany and
travels from the high North to picturesque Switzerland for guest appearances.